Last Date for MBA Online Entrepreneurship and Leadership Admissions
Admission to this online program in Delhi University's School of Open Learning starts in July. The exact dates for registration & application form filling can be obtained from the official website for each new academic session.
Distance MBA in Entrepreneurship and Leadership Admissions 2024 Quick facts:
The candidate should be well-versed with the basic eligibility criteria for an MBA at DU-SOL before applying.
DU-SOL conducts its admissions for the MBA program during July.
The university also conducts mop rounds of admissions and spot-admissions for the course based upon available seats after the main cycles of admissions.
Candidates who are alumni of the University of Delhi can apply to the course directly and seek admissions through the merit lists released by DU-SOL.
Candidates who aren't alumni of DU can seek admissions through appearing for an entrance exam based upon which the candidates are screened.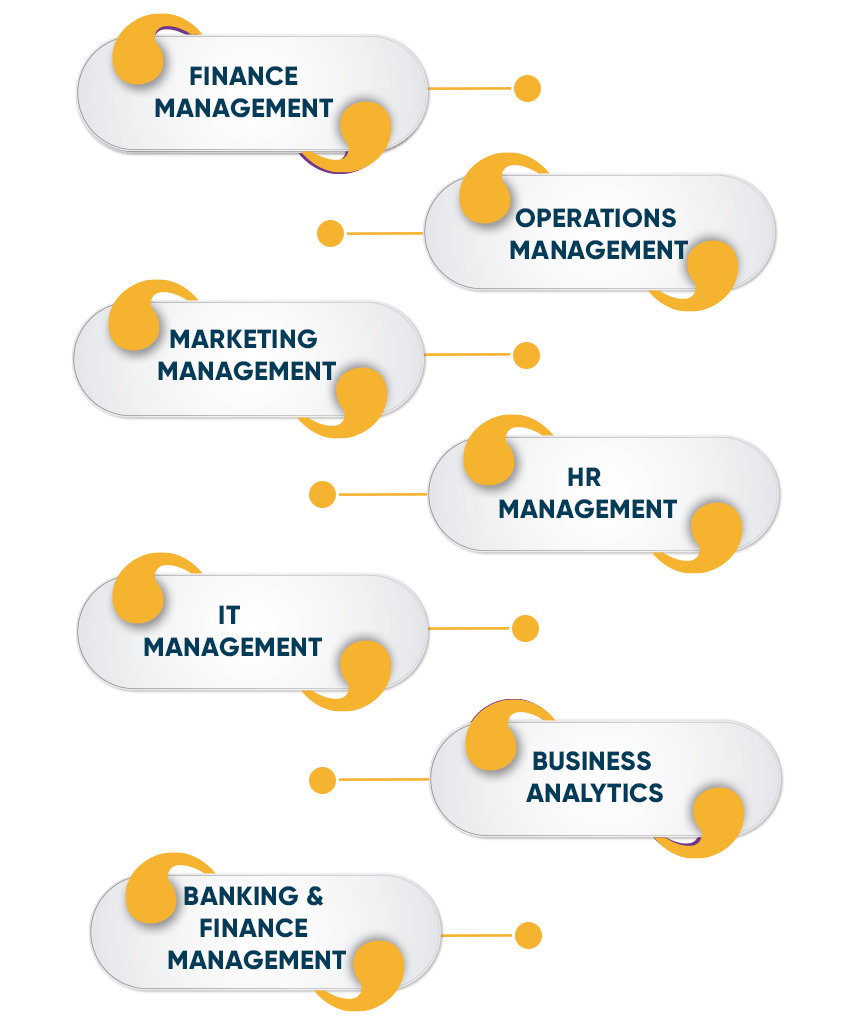 Online MBA Entrepreneurship and Leadership in India (Find the Best Schools and Degrees)
An MBA in Entrepreneurship and Leadership is an innovative dual specialisation degree in the field of management as more and more business start-ups and commercial ventures are emerging in the glocalised world. Thus, an MBA program in this domain is soon going to be in high demand professionally. Thus, the career scope of this degree is high. So, students who are aspiring entrepreneurs or managers can take this course up, as it can become the stepping stone for escalation to top managerial positions in the corporate world.
System of Instruction
The system of instruction for this MBA program in Entrepreneurship and Leadership is a blend of self-paced learning and interactive face-to-face learning. Students are provided with Self Learning Materials (SLMs) in the printed or textual format and through the Personal Contact Programs (PCPs) students get a chance to interact with the faculty and peers. Facilities such as student support, an e-library, interspersed online classes, convenient self-assessment methods like quizzes etc. are also available for students as part of the course pedagogy.
Examination
The examinations and assessment for this course is done through two aspects- the term-end exams and the internal assessment (IA), which constitute 70% and 30% academic weightage in the overall evaluation. Candidates need to score at least 40% marks in the IA and term-end exams separately, for each paper, and a total of 45% aggregate in a semester to qualify it. In case a candidate is not able to do so, they are given the chance to reappear in the exam in the consequent semesters. Students get a total of 4 years to qualify all the exams and papers.
Assignments
Assignments are an essential aspect of the IA in DU-SOL for MBA, and students must complete their assignments in the designated time-frame and submit them online in the portal for assignment submission on the official website. The assignments are application-based and need to be well-researched. The assignments are also taken in DU-SOL in the form of quizzes, group projects etc. and need to be completed on time as they constitute 30% of the academic weightage in overall evaluation. Moreover the students must score at least 40% marks in IA to qualify in the final examination.
Term-End/Semester Examinations
The term-end examination for an MBA in DU-SOL constitutes 70% of the academic weightage and is conducted in the physical mode. Students need to appear for the exams at their designated exam centres. They need to register for the exam by filling in the exam form and paying the examination fee. The exam medium is English, and it is of a duration of 3 hours. Students need to score at least 40% marks in each exam to qualify the paper.
DU SOL Sample Certificate
Earn a UGC & AICTE, NAAC A++ -recognised degree from DU SOL
Learn from the best faculty and industry experts.
Become a part of the DU SOL Alumni network.
Build job-ready skills to get ready for the workforce.
Who is Eligible for School of Open Learning Admissions?
UG Courses
10+2 from a recognized Education Board
A minimum of 45-50% marks in the qualifying exam.
Basic Knowledge of the English language.
PG Courses
Graduation from a recognized university.
At least 45-50% marks in the qualifying exam.
Must have studied the English language at 10+2 or graduation level.
Note: For some courses, the university might conduct an entrance exam & the eligibility will also depend on the scores of that exam.
DU SOL Admissions FAQ
No, this is not an online MBA program, this is a online MBA program as offered in DU-SOL. If you wish to pursue an online MBA in Entrepreneurship and Leadership, you can explore your options in other universities like Amity University, Chandigarh University, Jain University, DMIMS University etc.
Yes, as per the guidelines of UGC-DEB, a online MBA in Entrepreneurship and Leadership is valid and equivalent to a regular MBA course. DU-SOL's MBA course is also approved by the UGC-DEB and AICTE, and so it is a completely valid degree course.
The minimum eligibility to apply to an MBA at DU-SOL is that the candidate should be a graduate from a recognized university with a minimum score of 50% aggregate marks in Bachelors. Aspirants from any stream can apply to this course.
If you have completed your Bachelor's degree from University of Delhi itself, then you may not appear for an entrance exam and seek admissions to the course directly through Merit criteria. If you are a non-DU graduate, then you need to appear for the MBA entrance exam that DU-SOL conducts for admissions to its MBA program.