What is the last date of DU SOL Online M.Sc Admissions 2024?
Admission to this online program in Delhi University's School of Open Learning starts in July. The exact dates for registration & application form filling can be obtained from the official website for each new academic session. You will get the update here regarding the commencement date of online admission in DU-SOL for the 2024 batch. Students are advised to keep visiting the site regularly for the start of the new admission cycle. They need to register themselves using mandatory credentials and then apply for the Online M.Sc program.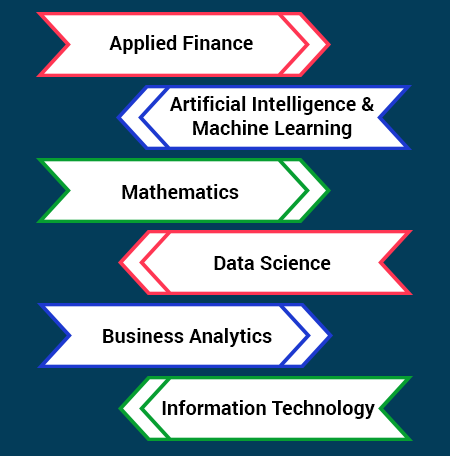 Online MCA India (Find the Best Schools and Degrees)
Master of Science is a PG level program of two years duration. DU SOL is one of the highly preferred institutions that provide many UG and PG level programs. Amongst other courses, Online M.Sc is also provided under online education. The course is offered in many specializations like M.Sc Artificial Intelligence, M.Sc Data Science, M.Sc Computer Science etc.
Online admission in Delhi University's School of Open Learning has been closed for the last batch and the admission for the next batch will begin shortly. You will get the update here regarding the commencement date of online admission in DU-SOL for the 2024 batch. Online M.Sc provides complete understanding and knowledge to the students related to the science field in which specialization the student has taken admission to.
System of Instruction
The basic system of instruction for Online M.Sc is English only as no other language is allowed for the delivery of educational instructions as English is one of the most spoken languages by national and international candidates. Most of the works are accomplished in the English language only like writing assignments, project reports, examination papers etc. If you want to know more about the system of instruction, then you can use the official prospectus of DU SOL Online education.
Examinations
The examinations in DU SOL for online M.Sc are held semester wise. You need to appear for a four-semester examination in order to clear all your papers included in your course. Students are required to get prepared for the examination with all the respective assignments and projects. Internal assessments constitute about 30% weightage, while 70% marking weightage is reserved for external or term-end examinations.
Term End Examination
Semester Examination acts like a term-end examination. Students who have taken admission to DU SOL Online M.Sc need to check their course or syllabus structure as per their respective specialization and course type. Your course will consist of two different types of assessment systems: Internal assessment: 30% weightage, External/semester examination: 70% weightage, For more details regarding your term-end examination, it is requested to check the official prospectus of your course.
Assignments/Projects
Assignments and projects play an important role in the final assessments. You need to upload all your assignments online after completing or writing the same. You should prepare your assignments with care as it may help you in getting a good score in the final or semester examination. Candidates can follow the official link of the prospectus or DU SOL online M.Sc. For making your assignments more appealing, you can take references from other websites.
DU SOL Sample Certificate
Earn a UGC & AICTE, NAAC A++ -recognised degree from DU SOL
Learn from the best faculty and industry experts.
Become a part of the DU SOL Alumni network.
Build job-ready skills to get ready for the workforce.
Who is Eligible for School of Open Learning Admissions?
UG Courses
10+2 from a recognized Education Board
A minimum of 45-50% marks in the qualifying exam.
Basic Knowledge of the English language.
PG Courses
Graduation from a recognized university.
At least 45-50% marks in the qualifying exam.
Must have studied the English language at 10+2 or graduation level.
Note: For some courses, the university might conduct an entrance exam & the eligibility will also depend on the scores of that exam.
DU SOL Admissions FAQ
Yes, the degree provided by DU SOL in Online education is completely valid as the institution is approved by the University Grants Commission.
Yes, you can because the course curriculum and syllabus are provided with quality assessments.
The minimum eligibility criteria for taking admission to DU SOL online M.Sc is graduation with at least 50% marks in aggregate.