What is the Last Date of Admission to DU SOL Online MBA in Business Management?
Admission to this online program in Delhi University's School of Open Learning starts in July. The exact dates for registration & application form filling can be obtained from the official website for each new academic session. You will get the update here regarding the commencement date of online admission in DU-SOL for the 2024 batch. Students can visit the official website to fill the application forms available. The admission process is very easy and can be done in a few minutes. Prospectus for 2024-25 is also available on the portal for students, it contains every information from courses offered to fees. Students are advised to visit the official site and download the portal for further information.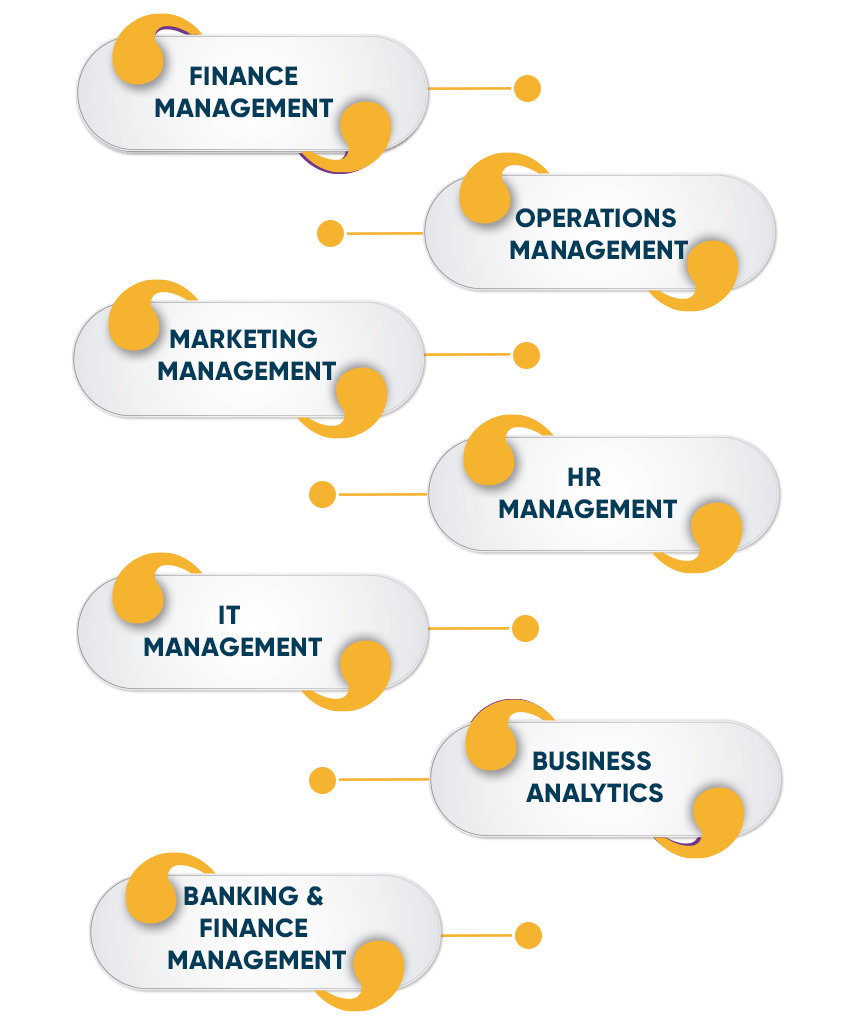 Online MBA Business Management in India (Find the Best Schools and Degrees)
Online MBA in Business Management is a postgraduate course to prepare students for making a career in business administration, marketing, accounting, economics, finance, and information systems. Top recruiters for this include big names like TCS, Infosys, Wipro, and Accenture. This discipline includes everything from problem solving to communication. Especially designed for students who are unable to attend regular college but want to follow their further education in this area, Online MBA in Business Management offers every skill required ust like regular MBA in Business Management degree.
Mode of Instruction
Mode of instruction for Online MBA in Business Management is english. Students will be taught in the same language by their professors and modules. In case of any information one can turn to books provided in other languages but books, notes, and study material given by the university will be in English. Exams can also be given in english.
Examination
Examinations are conducted to evaluate students' understanding on the subject. For every semester students are supposed to appear for the semester exam which is of 70 marks. These exams are conducted for both undergraduate and postgraduate students.
Assignments
30% of total students final evaluation is dependent on the assignment and project work they did so it is mandatory for students to complete and submit their assignments, project work etc before the due date in order to pass their semesters. Any students who fail to submit their assignments on time will have to face consequences by losing marks in their final results.
Term-End/Semester Examinations
DU SOL conducts semester exams after every semester that is known as Term End Examination. For undergraduates these exams are conducted 6 times in their 3 year time period and for postgraduate students these exams are held 4 times in their time period of 2 years. These exams decide whether students will be promoted or not. The first semester is conducted around July and the second one is conducted in December.
DU SOL Sample Certificate
Earn a UGC & AICTE, NAAC A++ -recognised degree from DU SOL
Learn from the best faculty and industry experts.
Become a part of the DU SOL Alumni network.
Build job-ready skills to get ready for the workforce.
Who is Eligible for School of Open Learning Admissions?
UG Courses
10+2 from a recognized Education Board
A minimum of 45-50% marks in the qualifying exam.
Basic Knowledge of the English language.
PG Courses
Graduation from a recognized university.
At least 45-50% marks in the qualifying exam.
Must have studied the English language at 10+2 or graduation level.
Note: For some courses, the university might conduct an entrance exam & the eligibility will also depend on the scores of that exam.
DU SOL Admissions FAQ
Business management is one of the most thriving and desired careers. MBA in Business Management is what prepares students for becoming future business leaders and tycoons.
Students who wish to pursue MBA in Business Management in online mode can apply in the alternative colleges of DI SOL as it does not provide this course yet.