Does DU SOL Offer an Online Certificate in Oil and Gas Management?
Conventional UG as well as PG degree courses like BBA, B.Com, BA (Prog), BA (Hons.), MBA, M.Com, and MA are offered in online mode at DU SOL.
A certification program with a specialization in oil and gas management has not yet been introduced at DU SOL. But some universities like UPES offer this certificate program at a cost of 70,000 INR to 80,000 INR. This university is approved by UGC and the online degrees/diplomas/certificate programs offered by this university are acceptable all over the country. Individuals interested in pursuing this online program can explore other options of the universities after filling out the counseling form.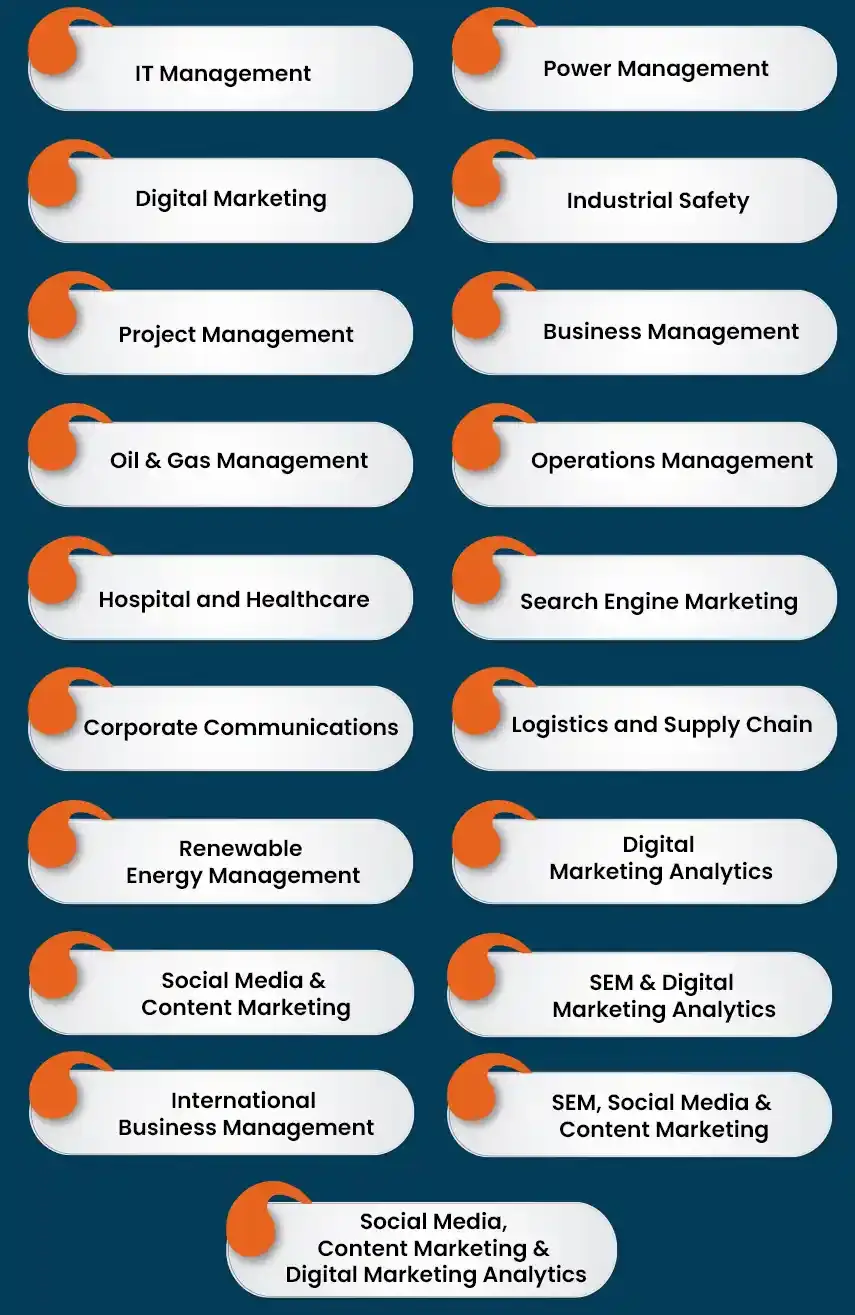 Online Certificate in Oil and Gas Management in India | Modes of Operations
The learning methodology used in this online program is different from the regular mode of education in some aspects. Some of the key features of this online certificate program are given here.
Learning Management System (LMS)
The LMS portal is a communication platform for teachers and students. It has all the academic resources like study materials and recorded lectures that can be accessed at any time by the students. Online classes, webinars, and meet-ups are also conducted via this platform.
Exams
Online exams are conducted after every 5 months in this 10-month certificate program. These theory exams are AI proctored and can be attempted from the comfort of your home.
Assignments
Minor projects or case studies of real-world data are prepared by students during the session of this program in the form of assignments. These assignments are allocated by teachers to test the practical knowledge of the subject.
Final Evaluation
The final results are evaluated based on the performance of candidates in assignments and online exams. These two contribute to the final evaluation in a fixed ratio as decided by the university.
DU SOL Sample Certificate
Earn a UGC & AICTE, NAAC A++ -recognised degree from DU SOL
Learn from the best faculty and industry experts.
Become a part of the DU SOL Alumni network.
Build job-ready skills to get ready for the workforce.
Who is Eligible for School of Open Learning Admissions?
UG Courses
10+2 from a recognized Education Board
A minimum of 45-50% marks in the qualifying exam.
Basic Knowledge of the English language.
PG Courses
Graduation from a recognized university.
At least 45-50% marks in the qualifying exam.
Must have studied the English language at 10+2 or graduation level.
Note: For some courses, the university might conduct an entrance exam & the eligibility will also depend on the scores of that exam.
DU SOL Admissions FAQ
DU SOL does not offer an online oil and gas management certification program. However, at other universities, any graduate with 45-50% marks is eligible to apply for this program.
Online theory exams are conducted twice in this online program at an interval of 5 months.
Yes, the basic knowledge earned from the certificate course in the same specialization is helpful for candidates who want to get a master's degree in the related field.
Yes, an online certificate program in oil and gas management is UGC-DEB-approved and is considered by employers.