Does DU SOL Offer Online Certificate Programs?
Degree programs under UG and PG courses offered at DU SOL include Bachelor of Commerce, Bachelor of Business Administration, Bachelor of Arts (Hons.), Bachelor of Arts (Prog), Masters of Business Administration, Masters of Commerce, and Masters of Arts.
Currently, DU SOL does not provide online certificate courses in any specializations. However, other colleges offer these online certificate courses through which candidates can learn and upskill their technical knowledge of the related field. These online certificate courses are UGC-DEB-approved and are considered by employers or institutions for job promotions or higher studies, respectively.
Interested candidates can learn about the universities and specializations of certificate programs by contacting experts after filling in the essential information in the counseling form as provided on this webpage.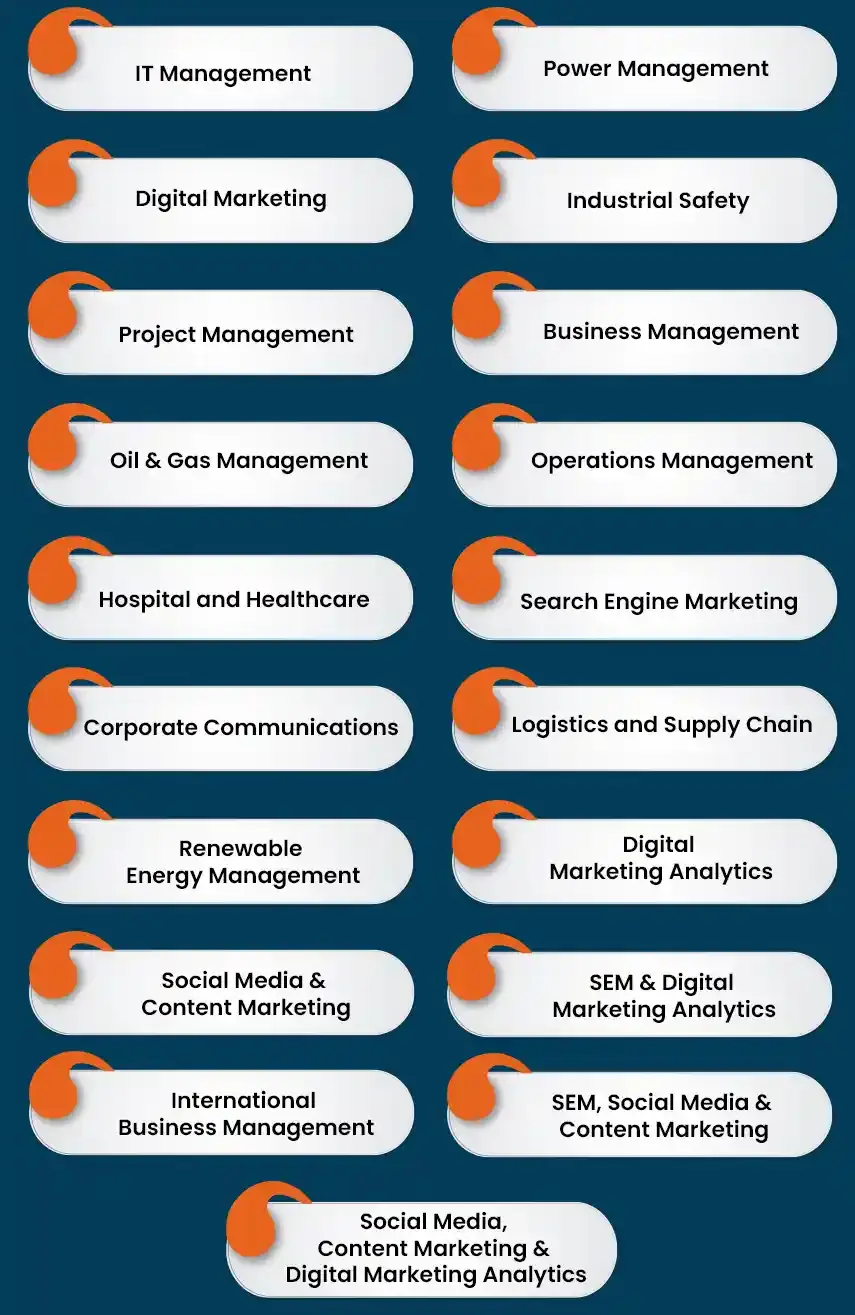 Online Certificate Programs in India | Modes of Operations
The format followed by online certificate courses is university-specific, i.e., based on the guidelines set by each university. Some general instructions regarding the mode of working in these courses are mentioned here.
Medium of instructions
LMS is the online portal designed by universities for online courses. It serves as a digital classroom for online programs. Online classes, recorded lessons, study materials, and other academic resources are accessed via the LMS portal.
Examinations
The examination mode followed in certificate courses is semester mode. The frequency of online exams depends on the duration of the course which is ultimately dependent on the choice of specialization.
Assignments
The application-based assignments are allotted to the learners of the course by teachers. These assignments enhance the practical knowledge of students. Assignment submission is mandatory in most of the courses and they are considered at the time of final evaluation.
Term-End Examinations
The final results are announced after the term-end papers of the course. The final evaluation of the candidates is done after taking into consideration the assessments of online theory exams and assignments.
DU SOL Sample Certificate
Earn a UGC & AICTE, NAAC A++ -recognised degree from DU SOL
Learn from the best faculty and industry experts.
Become a part of the DU SOL Alumni network.
Build job-ready skills to get ready for the workforce.
Who is Eligible for DU - School of Open Learning Admissions?
UG Courses
10+2 from a recognized Education Board

A minimum of 45-50% marks in the qualifying exam.

Basic Knowledge of the English language.
PG Courses
Graduation from a recognized university.

At least 45-50% marks in the qualifying exam.

Must have studied the English language at 10+2 or graduation level.
Note: For some courses, the university might conduct an entrance exam & the eligibility will also depend on the scores of that exam.
DU SOL Admissions FAQ
The duration of an online program is dependent on the choice of specialized subject. Although, an estimated period offered by universities for these programs is 3 months to 1 year.
Yes, candidates can avail of an education loan facility for these courses. Specific information regarding this can be obtained from the university website.
Yes, online certificate programs with the specializations listed on this page are UGC-DEB-approved and are considered by top employers during their hiring process.
No, DU SOL is not known to offer any online certificate courses for now but other universities like UPES offer this specialized program.