Last Date for MBA Online Digital Marketing and e-Commerce Admissions
Admission to this online program in Delhi University's School of Open Learning starts in July. The exact dates for registration & application form filling can be obtained from the official website for each new academic session.
Here are some quick facts about MBA in DU-SOL:
The MBA in digital marketing and e-commerce in DU-SOL is a 2-year distance degree course.
The university conducts admission for this course through entrance examinations as well as merit lists.
Merit lists are prepared for candidates who have also completed their Bachelor's course from DU.
Entrance exams are conducted for applicants who have graduated from other universities.
Candidates who have graduated a Bachelor's degree from a recognized university are eligible to opt for this degree.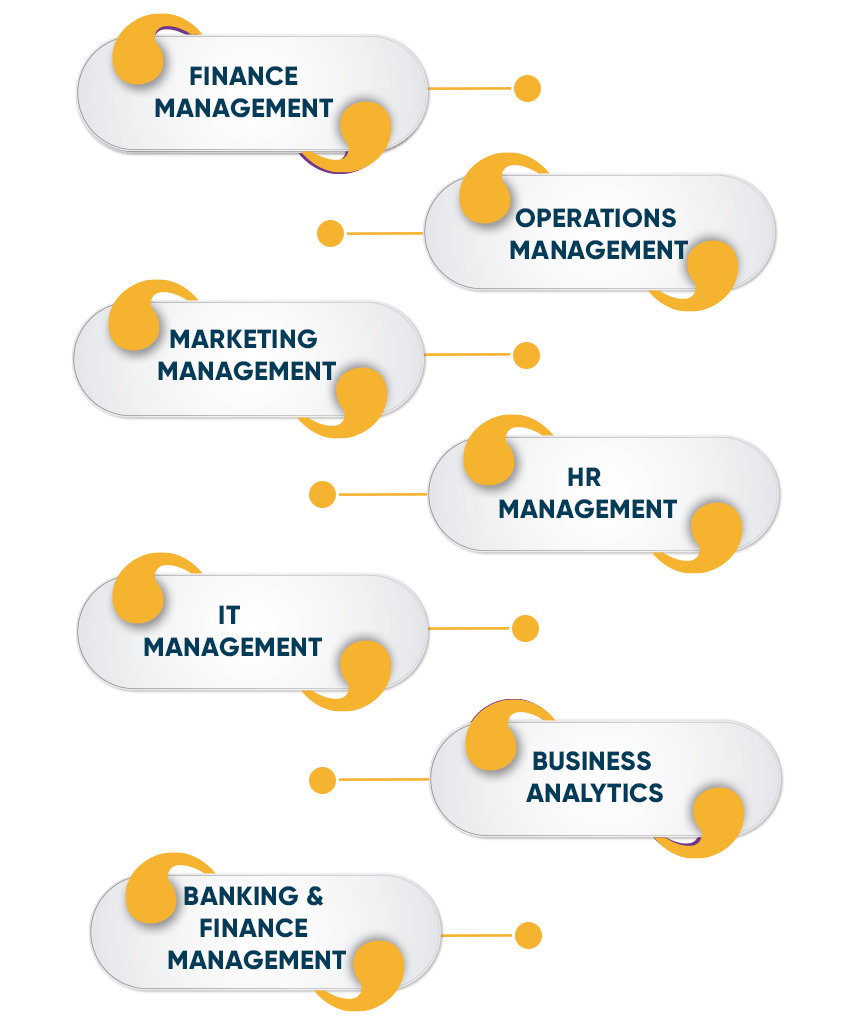 Online MBA Digital Marketing and e-Commerce in India (Find the Best Schools and Degrees)
The two areas of digital marketing and -commerce have become closely interwoven with business management today, as more and more businesses are turning towards marketing and branding through virtual media. This dual specialisation MBA helps students to explore both these areas together and provides scope for developing careers in fields like SEO, content creation and management, e-commerce strategies etc.
System of Instruction
The system of instruction for this course is through a balance of Self Learning Materials (SLMs) and Personal Contact Programs (PCPs), so that students are able to learn at their own pace as well as interact with peers and faculty. The university also arranges industry sessions and interactive sessions for students to come together and experience classroom learning. The SLMs are provided to students in the printed format as well as the digital format as per the convenience of the student.
Examination
Being an ODL course, the examinations are conducted by DU-SOL for this program in the physical mode, in designated exam centres. The examination and assessment follows the typical 70:30 ratio wherein 30% weightage is given to Internal Assessment and 70% to term-end exams. Students must appear for practical exams and viva voce if they have practical papers, and they must obtain at least 40% marks in each paper and 45% aggregate marks in a semester to qualify for the next semester.
Assignments
The assignments for the course comprise the Internal Assessment component, and have a total weightage of 30% in the evaluation. Students are provided with in-depth assignments involving research work, along with quizzes, projects, mid-semester exams for the course and so on. DU-SOL has a stern focus on assignments and students must submit their reports before the last date mentioned on the official university website in order to appear for the term-end examinations.
Term-End/Semester Examinations
The term-end examinations of DU-SOL for this MBA dual specialization program is conducted offline, in the physical mode. Students are informed about the exam schedule a period prior to they begin, and they must register themselves, fill the examination form and pay the exam fee for the course. Exams are of a 3-hour duration, and the medium of assessment is English as decided by the university. The term-end exams constitute 70% of the academic weightage of assessment.
DU SOL Sample Certificate
Earn a UGC & AICTE, NAAC A++ -recognised degree from DU SOL
Learn from the best faculty and industry experts.
Become a part of the DU SOL Alumni network.
Build job-ready skills to get ready for the workforce.
Who is Eligible for School of Open Learning Admissions?
UG Courses
10+2 from a recognized Education Board
A minimum of 45-50% marks in the qualifying exam.
Basic Knowledge of the English language.
PG Courses
Graduation from a recognized university.
At least 45-50% marks in the qualifying exam.
Must have studied the English language at 10+2 or graduation level.
Note: For some courses, the university might conduct an entrance exam & the eligibility will also depend on the scores of that exam.
DU SOL Admissions FAQ
DU-SOL has been accredited by UGC-DEB (online education board of UGC) and AICTE which is the primary approving body for technical education.
The full course fee for an MBA from DU-SOL is INR 95,000 (INR 47,500 annually) excluding the examination fee which must be paid in each semester separately.
The full duration for the course is 2 years and the maximum duration is 4 years. The course is covered in 4 semesters.
Yes, DU-SOL has its own dedicated placement cell that conducts regular job fairs and placement drives where students can explore their career options in top companies like TCS, WIPRO, Infosys, Accenture etc.